We are always interested in adding talented and capable people to our team. If you are interested in working in addictions, support a Harm Reduction philosophy, and have a minimum of two years of post-secondary education in a relevant field, please apply.
Other requirements may vary, but Alpha House is a 24-hour facility and your availability to work nights and weekends is required.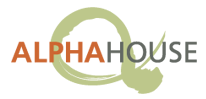 Community engagement coordinator
Term:                    To Dec 31, 2020
Hours of Work:    40 hours per week, Monday to Friday
Wage:                   $55,000 per annum 
Position Summary: 
The role of the Community Engagement Coordinator during this term assignment is to work with all community stakeholders where Alpha House operates its programs (including Lethbridge); to identify areas of concern, and garner positive relationships with neighbours, Community Associations, Community Resource Officers and local businesses for long-term impact.  Creating a process for ongoing open dialogue and recommendations on ways to improve community safety for both clients and neighbours will be an important aspect of this positon, as will ensuring that Program Managers have developed the capacity to continue the momentum created.  A key objective of this assignment is the creation of a detailed community engagement plan, including the creation of a database.
Responsibilities (but not limited to):
Foster and maintain excellent relationships with community partners and actively build community connections with the broader community
Liaise with community agencies and businesses, advocating on behalf of Alpha House and our clients
Coordination, promotion and administration of community engagement sessions and meetings
Identify, map, track, and provide reports on community and stakeholder interactions, interests and issues, including preparing and sharing issue tracking tables
In collaboration with Program Managers and Team Leads, Identify and assess overall community engagement issues/concerns and create information and educational sessions, and scripts to address them
Conduct environmental scans of community stakeholders, and create a contact database
Understand and incorporate emerging trends, as well as best practices and industry professional standards, around community concerns
Act in a professional, non-judgmental and caring manner with all clients and serve as a role model.
Maintain clients' confidential data, ensuring confidentiality per privacy policies and Alpha House policies and procedures
Collaborate with all programs within Alpha House
Provide immediate response to community relations issues or situations
Create and present a detailed Community Engagement plan and supporting document tools for Alpha House
Qualifications and Requirements:
Completion of, or near completion of a Communications or Public Relations Degree/Diploma, or equivalent
2 or more years' experience in community engagement
Knowledge of Community Development and Engagement
Possess highly developed written, verbal, and interpersonal skills with experience in presenting to groups
Self-directed; ability to take initiative, persistent, empathetic and personable
Training in, or excellent working knowledge of all Microsoft software applications; Adobe Photoshop and/or other design programs
Supports the Mission Statement of Alpha House
A desire to work in the space involving vulnerable individuals with addiction issues
An ability to respect all clients and treat them with dignity
Understanding of issues related to mental health and addiction needs
Must have a clean driving record, a valid regular Class 5 Drivers License and a vehicle that can be used for business purposes, as travel within the City and to and from Lethbridge is required.
Submit with cover letter and resume to Human Resources at careers@alphahousecalgary.com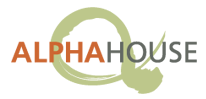 Casual Addiction Support Worker (On-going recruitment)
We welcome new applications from individuals who are interested in working with us as Addiction Support Workers – Casual Staff.
Our Casual Staff are important and key to the overall functioning of the agency.
Once training is complete casual staff are encouraged to apply for part time and full time positions.
If interested in receiving more information on the Addiction Support Worker – Casual Staff job description, requirements and applying for a Casual Staff position, please contact or send us your cover letter and resume, Attn: Human Resources at careers@alphahousecalgary.com.
Addiction Support Worker: Casual Staff Position
Expectations:
Available for shift work, evening, over-night, weekends and holidays
Able to work well within a team environment
Qualifications:
A Bachelor or Diploma in Social Work or a related social service field or, at minimum, with transferable course work towards a university diploma or degree
A working understanding of addictions and harm reduction and related competencies
A working understanding and skill level in trauma, crisis assessment, and intervention
Assets:
Knowledge of community and referral resources
Knowledge and work experience in addictions, mental health
Aboriginal people and people of diversity are encouraged to apply
Submit with cover letter and resume to Human Resources at careers@alphahousecalgary.com
Save
Save
About Calgary Alpha House Society
Alpha House open its door in 1982 after incorporation in 1981. It strives is to provide safe and caring environments for men and women with alcohol and other substance addictions. It is a charitable non-profit agency in the heart of downtown Calgary. Alpha House operates a shelter and detox program, outreach program and housing programs. Alpha House works from a harm reduction philosophy.
Please submit your resume and a cover letter, clearly stating why you are interested in this position to Human Resources at careers@alphahousecalgary.com