We are always interested in adding talented and capable people to our team. If you are interested in working in addictions, support a Harm Reduction philosophy, and have a minimum of two years of post-secondary education in a relevant field, please apply.
Other requirements may vary, but Alpha House is a 24-hour facility and your availability to work nights and weekends is required.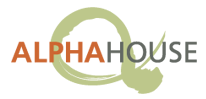 Casual Addiction Support Worker (On-going recruitment)
We welcome new applications from individuals who are interested in working with us as Addiction Support Workers – Casual Staff.Our Casual Staff are important and key to the overall functioning of the agency. Once training is complete casual staff are encouraged to apply for part time and full time positions.
If interested in receiving more information on the Addiction Support Worker – Casual Staff job description, requirements and applying for a Casual Staff position, please contact or send us your cover letter and resume, Attn: Human Resources at careers@alphahousecalgary.com.
Addiction Support Worker: Casual Staff Position
Expectations:
Available for shift work, evening, over-night, weekends and holidays
Able to work well within a team environment
Qualifications:
A Bachelor or Diploma in Social Work or a related social service field or, at minimum, with transferable course work towards a university diploma or degree
A working understanding of addictions and harm reduction and related competencies
A working understanding and skill level in trauma, crisis assessment, and intervention
Assets:
Knowledge of community and referral resources
Knowledge and work experience in addictions, mental health
Aboriginal people and people of diversity are encouraged to apply
Submit with cover letter and resume to Human Resources at careers@alphahousecalgary.com
Save
Save
About Calgary Alpha House Society
Alpha House open its door in 1982 after incorporation in 1981. It strives is to provide safe and caring environments for men and women with alcohol and other substance addictions. It is a charitable non-profit agency in the heart of downtown Calgary. Alpha House operates a shelter and detox program, outreach program and housing programs. Alpha House works from a harm reduction philosophy.
Please submit your resume and a cover letter, clearly stating why you are interested in this position to Human Resources at careers@alphahousecalgary.com