Each year, Raising the Roof sees hundreds of volunteers and supporters sell toques across the country, with proceeds benefiting Partner Agencies working directly with people experiencing homelessness. Your toque can support Alpha House!
Please enjoy a snapshot of the work we have done this year in our 2020-2021 Report to Community.
Alpha House has adjusted all programming and operations to adhere to Provincial and Federal guidelines regarding COVID-19.  You can find all updates related to Alpha House's COVID-19 Response on our blog: www.alphahousecalgary.com/blog/ . If you have any questions about our response, please email us at info@alphahousecalgary.com 
Calgary Alpha House Society is a non-profit, charitable agency that provides safe and caring environments for individuals whose lives are affected by alcohol and other substance dependencies
What We Do
Alpha House was established in 1981 as a place of safety for men and women struggling with addictions, as well as mental and physical health issues. We operate a Shelter and Detox/Transitional facility, Outreach Programs, including the DOAP Team, Encampment Team, and the Needle Response Team, and Housing Programs with intensive case management support. 
Who We Help
Our work is a direct intersection of homelessness, addiction, and mental health. All of our clients' lives have been impacted by alcohol and other drug dependencies.
Who We Are
Alpha House has a long history of innovating and evolving to meet the changing needs of our clients, the city, and the increasing complexities of homelessness and drug use.
How You Can Help
Your support gives vulnerable men and women access to safe and caring environments 24/7
How We Help
Our services make up a continuum of care, which clients can enter at any point based on their needs. We operate shelter, detox, outreach, and housing programs. 
OUR IMPACT
Calgary Alpha House Society's work positively impacts the Calgary community by providing help to vulnerable citizens. In doing so, we divert individuals away from unnecessary uses of health care, criminal justice, and emergency systems by building relationships and connecting clients to more appropriate community resources.
Individuals housed through COVID-19 rapid housing response programs.
Needle debris were collected by our Needle Response Team in FY20-21.
Individuals supported through our shelter in FY20-21.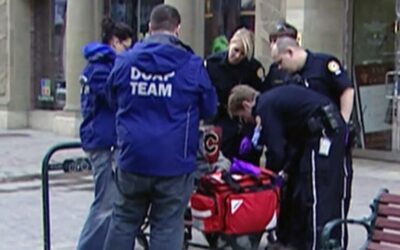 If I was to offer an introduction of the 40 year history of Alpha House two important groups would stand out…the now decommissioned Alberta Alcohol and Drug Abuse Commission and Calgary Police Services.