Nightmare at the BLOX featuring local artists Rome IX and Sargeant X Comrade. Good food, fun drinks, costume contests, raffles, and more!
Activating Spaces: Welcome Signs
Seven permanent-supportive housing buildings – seven welcome signs. Each sign was a labour of love; designed, cut, built, and painted entirely by hand, with a unique concept and design created specifically for each building. Read more and see pictures below
Alpha House has partnered with Ugly Apparel Co. to bring you 'meet them where they're at' shirts ! A really cool collaboration that allows you to show you believe in supporting people's individual needs from wherever they're at in their journey
Follow along to learn more about Alpha House and the continuum of programs we provide for individuals whose lives are affected by substance dependencies in Calgary, Alberta
Join us at Village Commons for conversations about how and when to interact with our unhoused neighbours and how you can become a conduit for change around perceptions of homelessness. Twice monthly!
Alpha House is very excited to be partnering with Homeless Cars as they enter the Calgary market for the first time! You can now donate old vehicles in the Calgary area to support great agencies (like Alpha House!)
Alpha House Society is a non-profit, charitable agency providing safe and caring environments for individuals whose lives are affected by alcohol and other substance dependencies
Who We Help
Our work is a direct intersection of homelessness, addiction, and mental health. All of our clients' lives have been impacted by alcohol and other drug dependencies.
Who We Are
Alpha House has a long history of innovating and evolving to meet the changing needs of our clients, the city, and the increasing complexities of homelessness and drug use.
How You Can Help
Your support gives vulnerable men and women access to safe and caring environments 24/7
How We Help
Our services make up a continuum of care, which clients can enter at any point based on their needs. We operate shelter, detox, outreach, and housing programs.
OUR IMPACT
Calgary Alpha House Society's work positively impacts the Calgary community by providing help to vulnerable citizens. In doing so, we divert individuals away from unnecessary uses of health care, criminal justice, and emergency systems by building relationships and connecting clients to more appropriate community resources.
client interactions through our DOAP Teams in FY21-22
Needle debris were collected by our Needle Response Team in FY21-22.
Individuals supported through our shelter in FY21-22.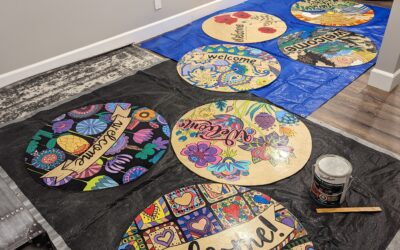 Seven Permanent-Supportive Housing buildings – seven welcome signs. Each sign was a labour...