A Message of Gratitude and Hope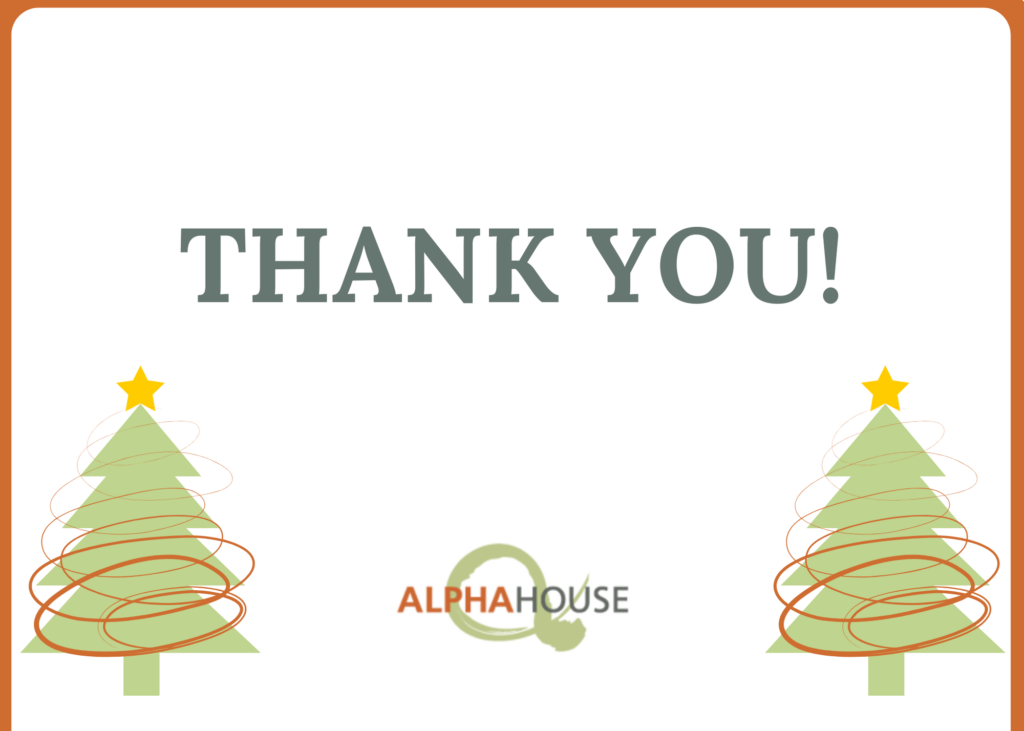 The Holiday Season is a time of reflection and gratitude. As I think back on 2019, I am inspired by the resilience of the individuals we serve every single day, the dedication of our staff who selflessly go above and beyond to provide compassionate care, and the outpouring of support we receive from the Calgary community.
This year was one of growth, challenges, rewards and renewal at Alpha House. We saw programs, like our Needle Response Team and DOAP, expand to meet new needs emerging in our community. We also faced funding cuts and financial challenges that could impact our ability to continue to provide much-needed services like DOAP in the future. All of the programs within our Continuum of Care remained busy, meeting the needs of vulnerable Calgarians and helping to improve their quality of life. We  also started to work in Lethbridge, sharing our experience and knowledge as the community opens its first stabilization centre.

As we've shared our highlights and challenges with Calgarians – through our social media, presentations, community meetings and media stories – we've received an outpouring of support from individuals, artists, groups, corporations and government. People are hosting fundraisers, advocating for support, and donating their time, talent and funds. It's an encouragement to the entire Alpha House team, as well as the men and women we serve.
Thank you for supporting our work, for caring so deeply for vulnerable Calgarians and for giving hope to those who need it most in our community.
On behalf of Alpha House Calgary, have a wonderful Holiday Season.
Kathy Christensen
Executive Director