Alpha House Partnership: Calgary Police Services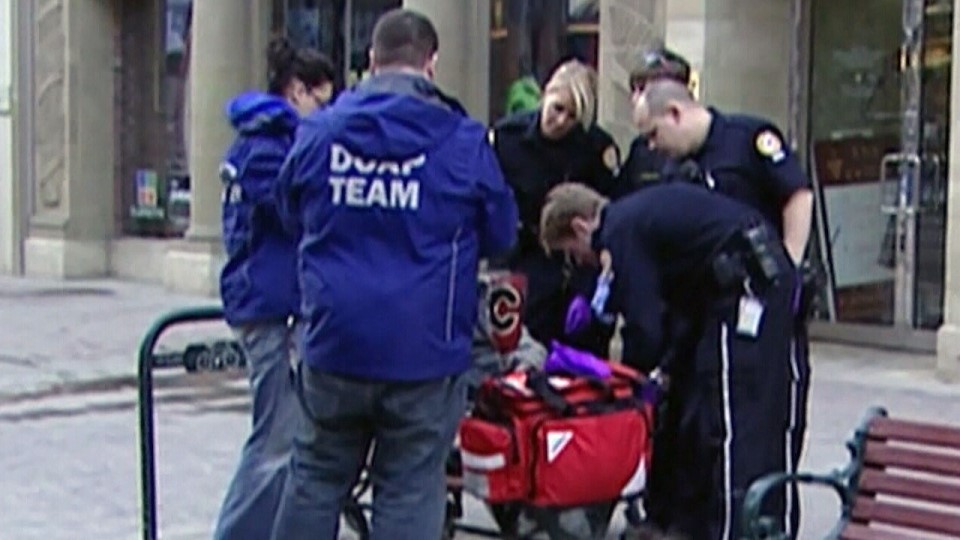 If I was to offer an introduction of the 40 year history of Alpha House two important groups would stand out…the now decommissioned Alberta Alcohol and Drug Abuse Commission and Calgary Police Services.
A little back ground:
On April 15, 1970, the government of Alberta approved the Alcoholism and Drug Abuse Act, which created the Alberta Alcoholism and Drug Abuse Commission. With this Act came the clear delineation of drug abuse prevention as part of AADAC's responsibility along with the continuation of alcohol abuse prevention ("Alcoholism" was shortened to "Alcohol" in 1985.)
In April 2009 AADAC (Alberta Alcohol and Drug Abuse Commission) was decommissioned after 25 years as part of the amalgamation of the previous 9 health regions, Alberta cancer board, and Alberta mental health board. The amalgamation is now complete and all of the old AADAC's services are now part of the newly named Addiction and Mental Health services of the Alberta Health Services. The combination of addiction and mental health services is in keeping with the trend of recognizing the importance of concurrent disorders. Addiction and mental health services will now focus on 3 streams which includes addiction primarily, mental health primarily and concurrent disorders. – Canadian Society of Addiction Medicine August 2009 Vol 13 Number 2
I'm not an expert on the history of Calgary Police Services (CPS) so please excuse me as I move forward. What I do understand from oral accounts is that Alpha House from its conception drew from AADAC, the Solicitor General's office, and Calgary policing.
"Early Alpha House members came from ADDAC or had a history of working in addictions, some also came from CPS and this included some with dual associations in self-help step programs. This group of individuals with the backing of the Solicitor General through sheer determination helped to make Alpha House a reality."

Stuart Hutton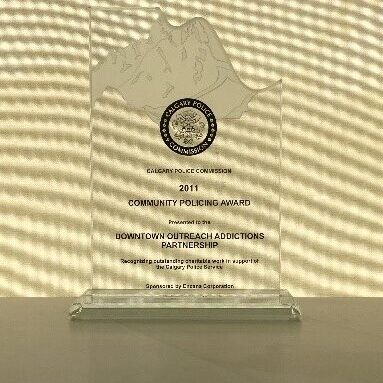 Calgary Alpha House Society was incorporated in fall of 1981 and opened its door in January of 1982. Its mission was to provide a safe and caring environment for men and women with alcohol and other addictions. Its innovation was a shelter tied to a detox centre in one location complimenting the efforts of an AADAC run medical detox with a non-profit social model of shelter and detox.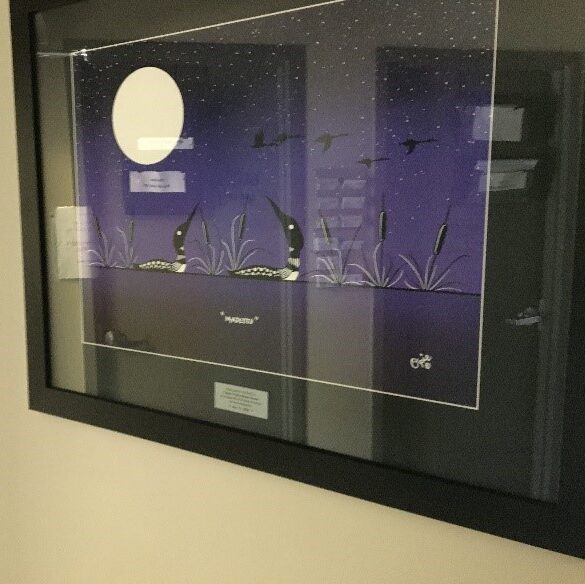 Alpha House began at a time when Calgary Police Services were hoping to divert people from their city cell system, which often included ticketing those least able to pay and ended with many being incarcerated for minor public intoxication infractions. Alpha House quickly became an alternate to city cells across all city police districts. Innovations with the non-profit sector eventually included CPS liaison officers who could respond to those with alcohol and other drug dependencies and now includes directorship on the Alpha House society board. Something mutually healthy evolved. Not perfect but progressive. (Remember that this period included a war on drugs mentality that to this day impacts and hampers public discourse and policy.)
By the early 1980's non- profits like Alpha House became funded agencies under AADAC (and eventually under Addiction and Mental Health). AADAC and its lens towards prevention impacted not only the addiction change models that Alpha House would work from but also the justice and policing models that would emerge around addiction and mental health and under provincial diversion programs which would follow. CPS were hoping to pull away from the 'drunk tank' approach towards public intoxication and Alpha House was mandated to bring withdrawal stabilization and recovery planning to those caught in the cycle of addiction. Government policy changes helped these approaches at Alpha House and CPS to mature. Our mandate to provide safe and caring places for people with alcohol and other drug dependencies gave us the adaptability to respond to the changing nature of recovery and the health based issues related to addiction and mental health. CPS and its core values Respect, Honesty, Compassion, Courage, Fairness, Accountability and Integrity are values Alpha House supports.
The day to day experience for Alpha House and CPS has continued to involve over the years. I can recall the involvement of beat officers (later Community Peace Officers). Seasoned officers often made it a point to introduce new recruits and rookie officers to Alpha House. Alpha House maintained a high degree of confidentiality from its earliest days and Calgary Police Services recognized that our focus was different from policing. Our focus was about building relationships so as to encourage recovery and trust was what made that happen. CPS respected this and we also worked to not break trust with them.
Officers who dropped off intoxicated clients learned quickly that we were ready to respond and through our respect for the client we conveyed respect to the role as police officers. The ensuing decades for Alpha House and CPS was a progressive time as both addressed the impact of migration, immigration and reparation in an ever changing city with a growing, diverse population. Through oil and gas booms and busts the city grew quickly and agencies like Alpha House and services like CPS responded. CPS saw that building strong relationships with communities was a way to prevent crime. By the time Alpha House was ready to expand its shelter and detox models and to start the operation of its Outreach (DOAP) team and its focused housing programs, CPS was also ready to embrace these diversion programs that we were offering. Throughout they have remained an ally in the work we do.
Perhaps one of my happiest moments along with others here at Alpha House was when the Calgary Police Service Strategic Indigenous Road Map was introduced. It mirrors our own intentions to support the Truth and Reconciliation Commission. The work of the Aboriginal Liaison Officer is important to us and we hope that every district will have one on staff soon. Likewise we appreciate the efforts of the Calgary Police Services Diversity Resource Team and its role in the LBGTQ community who we also serve.
Policing, I believe as it is for those of us working in addictions, isn't an easy gig. We have been able to learn from each other and are painfully aware of gaps. I have seen individuals in both fields struggle in ways that they probably looking back would now regret. There are also things to unlearn to make way for new innovations. What changes groups in the end seems to be not so much individual behavior but policy measures. What Alpha House got right was there from its inception, build relationships based on care and safety. It is hoped our partnership with CPS continues to grow and evolve given that shared mandate.
David is marking his 25th year of service at Alpha House with a series of blogs. David is humbled to be allowed to express his views in recognition that he does not speak for the agency as a whole.