Chrissysentme – Thank You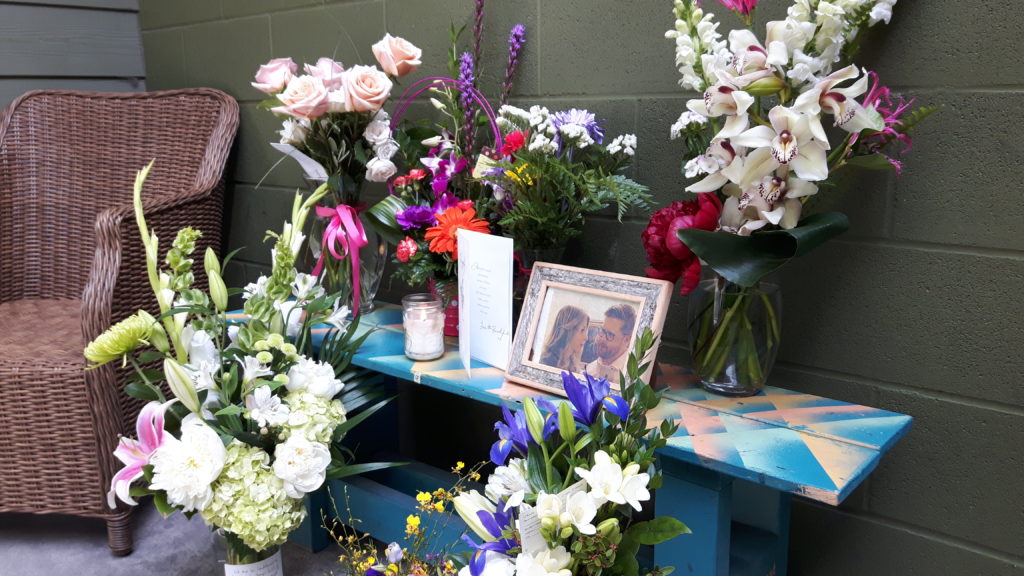 "May the stars carry your sadness away, may the flowers fill your heart with beauty, may hope forever wipe away your tears, and, above all, may silence make you strong." – Native American Proverb
This has been a very sad time at Alpha House as we've mourned the loss of our dear colleague and friend, Chrissy Archibald. And yet in our sadness, we've also celebrated Chrissy's incredible spirit of compassion, her kindness, and her ability to connect with people of all walks of life and offer them hope.
In these difficult days, we've also been overwhelmed by the outpouring of support from our community, both here in Calgary and from around the world.  The #ChrissySentMe movement — that evolved from a statement started by her family— became a venue to honour her life's passion. It touches us at Alpha House and extends to other organizations serving marginalized people across Canada and throughout the globe.
Thank you to all the individuals and organizations who shared words of encouragement, sent flowers, volunteered or made a donation in honour of Chrissy. Your kind gestures show that love always wins. To our clients, who paid tribute to Chrissy's impact and touch on their lives, thank you for sharing your memories and encouraging us as we grieve. To the media who told Chrissy's story with sensitivity, thank you for understanding how difficult those early hours and days were as we tried to make sense of this tragedy.
And finally, to Chrissy's family, we are so deeply sorry for your unimaginable loss. We will continue to find ways to honour Chrissy in our work here at Alpha House, and we feel her spirit with us. She will be remembered always.
Sincerely,
Kathy Christiansen
Executive Director, Alpha House