Meet Harvey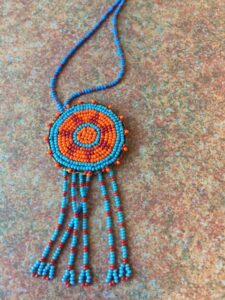 Harvey has just moved into Alpha House's Permanent-Supportive Housing Program in Sunnyside; Aurora House. He's from the Siksika Nation just outside of Calgary and first came to the city at the age of 16. He speaks fondly of his parents and the parts of his childhood spent with them, sharing tales of adventuring across Canada.
At 6 years old, he remembers being removed from home and taken to a Residential School. He was told to speak English but, while his parents spoke both English and Blackfoot, they primarily spoke Blackfoot at home. So English did not come quickly to him. His brothers and sisters attended the same school. Occasionally, he could visit them.
The school, he recalls, was Protestant-denominated, not Catholic. 'It was 3 miles from home; [I] tried to run away and go back home. My parents were happy when I'd escape, just happy to see me' he shares. Once, he escaped for a week with three other boys. 'I kept running, didn't even stop to use the bathroom or sleep'. But eventually the school would come looking and each time he'd be brought back.
At home in the summer, he would smudge with his family and learn dances like the chicken dance; a dance that celebrates the connection of people and the prairie grouse. He says his Mom would take him foraging to gather mint for tea and mushrooms for soup. 'Mom took care of us, made sure we had something to eat'. As he reminisces about the mushroom soup, he says he is going to check his cupboards for some after this conversation.
He had a dog named Lucky growing up, a surprise gift brought home by his dad one day. Lucky was Harvey's constant companion, often accompanying them when his Dad would take him hiking. He moved into Calgary at 16, his siblings and friends had moved so he decided to as well.
He spent some time working for CP Rail 'lifting railway ties. I was strong,' he says. And he was married for a while as well. Sandra and Harvey met on a chance encounter roaming around Calgary. 'I thought she was very pretty'.
Theft at a few shops on the reserve landed Harvey in prison. It was in prison that he first started beading, something he still does today. Prison was 'hard at the start, beading helped'. He made a few friends that he still occasionally sees.
He spent time after prison hitchhiking across the mountains and sleeping out under the stars with an end goal of reaching his sister in Vancouver. 'She was surprised to see me walking down the street. What are you doing here?! I got lost I told her. I was off to see the world I told her.'
His sister has now passed on and Harvey says 'I hope to see her in the next life'. He came back to Calgary to attend the funeral of his nephew and decided to stay in the city. He got connected with Alpha House not long after that.
An Elder visits Harvey in his room at Aurora House once a week. Together they smudge to push away bad spirits and bad emotions. He says he feels strong after the Elder visits and holds his arms up in a strongman pose.
The birds wake him up each morning but he says he likes that; along with starting the day with a cup of Maxwell House coffee. His drum, an important connection to his brother, was stolen from him one day in a park downtown. But he's been working on beading a necklace lately in lieu of drumming. Another of his creative expressions, a painting, hangs in the staff's office at another Alpha House building.
Calgary Alpha House Society was established in 1981 as a committed response to a marginalized population of men and women who are addicted to alcohol or other drugs and living vulnerable on the streets of Calgary. Over 50% of the clients we serve are Indigenous. Today, the first National Day of Truth and Reconciliation, we wear orange, come together to drum and sing, and remember and honor those lost to Residential Schools and the survivors still with us.